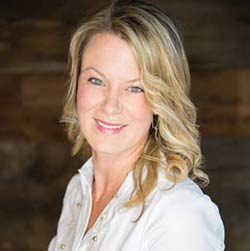 Dr. Nicole Dahlkemper, the premier cosmetic dentist of the Lowcountry, continues to help hundreds of smiles shine brighter. From treating her patients at Water's Edge Dentistry to volunteering at East Cooper Community Outreach Dental Clinic, she consistently delivers awe-inspiring results.
"I always knew I wanted to pursue a career in the medical field, and I liked working surgically with my hands. While in college, I also discovered my artistic skill," said Dr. Dahlkemper, who received her fellowship from the prestigious Las Vegas Institute for Advanced Dental Studies. "It was then that I knew with my eye for fine detail and passion for helping people, I could be a great dentist."
Committed to offering patients the latest in treatments, she has recently added a series of new procedures to her repertoire that go beyond perfecting a smile. Smoothlase, a practice done within the mouth, evens skin tone and also eliminates and prevents wrinkles. Nightlase improves or eliminates snoring. It is a non-surgical gentle laser treatment used to rejuvenate the soft tissues in the back of the throat.
She credits her success to the circle of professionals who make her practice that much stronger and her unrelenting desire to excel and grow.
"Surround yourself with great people and never stop learning," said Dr. Dahlkemper. "And ensure that you do things differently from everyone else."
By Kalene McCort