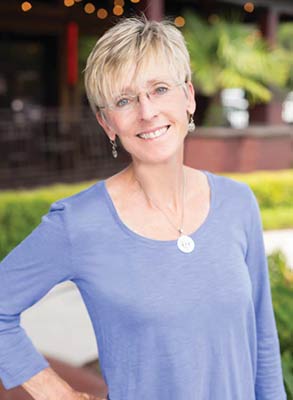 When Catherine Moorehead first popped in to "Elite Repeat Interiors and More," she was not searching for a new career path. When she got to know the owner and was asked to work part-time, she was not looking for more, but years of honest service doing something she enjoyed set her on the road to becoming a store owner.
Moorehead had been working at the store for several years, and, when the owner left in 2010, she and friend Cindy Clark envisioned something bigger.
"We saw the business as an opportunity to fill a niche for people wanting to sell great but unwanted home furnishings, as well as people who wanted to purchase fine quality home décor at a reduced price," she smiled. "We initially worked without a salary to put money back into the business. We advertised, painted the units and our husbands did the expansions."
Just like that, Next To New was born. Moorehead and Clark more than doubled the square footage of the original layout and worked together to build the store until Clark moved out-of-state. Since then, Moorehead has been at the helm.
"It took a while to learn to juggle everything from banking to payroll, advertising, managing staff and acquiring the best items possible for the store," Moorehead said. "We now have over 4,500 consignors and a loyal following of shoppers."
Next To New, located in the Shoppes at Brickyard, is now a furniture and home décor store with an inventory that includes anything from upholstered furniture to case goods, home accessories, furniture and one-ofa- kind treasures. They are known for their friendly staff and ease of both consigning and buying, which is just part of why Next To New continues to win "Best of " awards for consignment stores in the Lowcountry.
"It's a happy, positive environment. Shoppers and consignors visit us on a regular basis, sharing stories about projects and asking us for advice and direction. We keep the store clean and bright, and items are set up so shoppers can get ideas of how pieces work together," Moorehead said. "It's a place friends and neighbors frequent. They bring pictures showing us how great their space looks after we've helped them, and their success stories inspire me."
Moorehead credits her staff for creating the welcoming atmosphere that draws customers.
"Provide good customer service, treat people the way you want to be treated, and always go the extra mile to listen to people's concerns and answer their questions," Moorehead suggested. "That's what we do at Next To New. It's the backbone of our business."
By Anne Toole
Read More: Next to New, Furniture, Home Furnishings and Décor Items