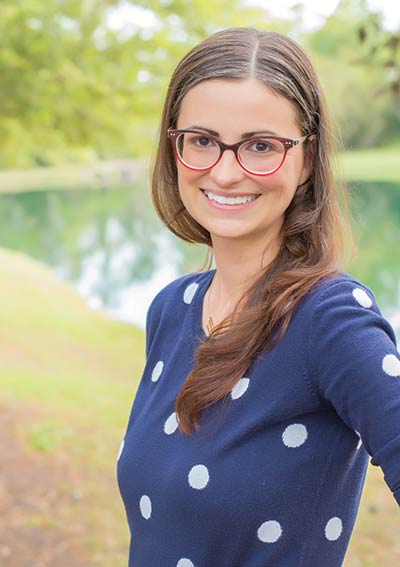 Optometrist Dr. Emily Curry likes interacting with her patients — listening and taking time to understand the real issues, while also identifying and finding solutions to any visual problems.
Dr. Curry opened Sweetgrass Eyecare in 2014 and has since been caring for individuals from all stages of life. "We get to know the patients and their families," she said. "Watching the kids grow up is a nice experience."
She praises her staff and notes their contributions to the success of Sweetgrass Eyecare. "They are smart and efficient and provide a high quality of care," she said, adding that they are "very detailed and help figure out the best solutions for our patients."
Optometry and photography have much in common, and, when Dr. Curry is away from the office, she takes lots of pictures. She enjoys spending time out of doors — practicing photography, hiking and observing nature with her three children, ages 9, 6 and 4.
Dr. Curry also enjoys cooking healthy plant-based meals for her family. She said, "Nutrition is the key to the overall health of the body and is beneficial for the eyes in particular."
In addition to healthy eating, annual visual exams are important. They help identify eye diseases early — something Dr. Curry is dedicated to doing.
By Frances J. Pearce
Read More:
Dr. Emily Curry: Sweetgrass Eyecare Staff
Dr. Emily Curry Owner of Sweetgrass Eyecare
Dr. Emily Curry, Fascinated with the Human Eye