More Than a Home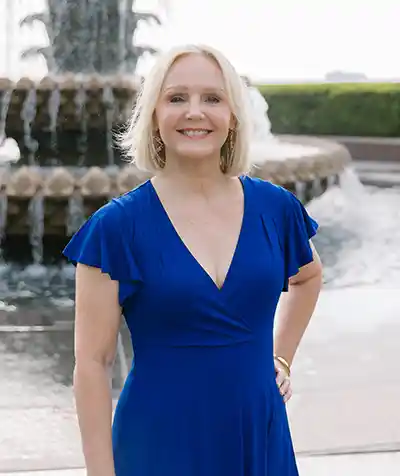 What is your lifestyle and what does that mean to you?  This is the question Cynthia Williams, owner of Lifestyle Real Estate, asked when she was thinking about what to name her company.  She wanted it to have a meaning, something people could relate to. She asked herself, "What is my lifestyle? What does that mean to me and how does that relate to my home? "She remembered the 15 years she sat at the baseball field four nights a week and most weekends watching her son play baseball.  She realized selling homes is not the goal; helping people discover their lifestyle is the goal. Whether a person wants to live downtown, at the beach or near a baseball field, Lifestyle Real Estate can help. They service the entire Charleston Trident Area.
The company logo is the pineapple. Williams said it goes back to the meaning of the pineapple, which in The South, stands for friendship and hospitality.  "The pineapple is also a symbol that expresses a sense of good cheer, warmth and affection," spoke Williams, who added, "I am building a company that is a work family. I want my agents to know they can trust me, and I care about them. Plus, I want to work with people I enjoy being around."  The team consists of a variety of agents from many backgrounds that have a passion for the real estate and the people of the Charleston area.
Williams also teaches her agents to put people over profits. She said, "I feel the real estate industry has lost focus on what real estate is about. It is about helping people purchase the largest financial asset they will ever own — in most cases. We need to help people make wise decisions. I truly have never sold a home I would not live in myself, regardless of price range." Williams believes her agents have learned this and she is so proud of that fact. Lasting relationships with clients build the trust. That's why the team focuses on assuring their clients that they want to help them, not just "work" with them. They hope to have them as friends after the sale and to be their go-to real estate company when they decide to buy or sell another property.
Philanthropy is also an important part of the Lifestyle Real Estate business. They give back to the community by sponsoring the Parkinson's Foundation's "Moving Day Charleston" and the Beautiful Gate Center. This helped to fund and build a new facility for autistic children and adults to thrive. They recently sponsored their first annual Golden Gala Fundraising event. Williams is now looking to do more to help empower women to reach their dreams — faster and better than she did.
If you want to meet Cynthia Williams or chat by phone, you can reach out directly to her at Cynthia@LifestyleRealEstateSC.com or at 843-860-9998.
By Cari Lawson
Read More:
Cynthia Williams: Inspired by Positive People
PODCAST: Cynthia Williams, Owner/BIC, Lifestyle Real Estate