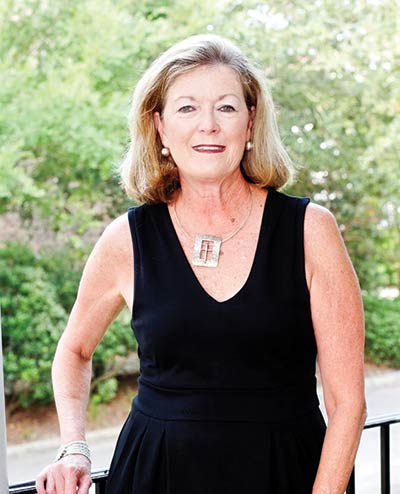 Pamela Bishop, Realtor® with Carolina One Plus, has been a driving force and trustworthy agent for so many in the East Cooper area since 1991. Bishop's professional repertoire includes a Realtor of Distinction, Accredited Buyer's Representative, Certified Buyer's Representative and Certified Residential Specialist.
Further, Bishop has been an East Cooper Top Producer since 1992. She has served as former director for the Charleston Trident Association of Realtors, as well as receiving Realtor of the Year. She was also the recipient of the Dave O'Shaughnessy Award with Carolina One, which recognizes her involvement in the East Cooper community.
"I believe in the golden rule and treat people how I would want to be treated," explained Bishop, who is a member of St. Peter's Anglican Church in Mount Pleasant and is a community steward. "First, I'm a wife, mother and grandmother. I love my friends and church, and I love serving others."
It is through care, one-on-one attention, gathering information quickly for clients and prompt return phone calls that qualify Bishop as a superior Realtor from the beginning. Daniel Island, Mount Pleasant, Sullivan's Island, Isle of Palms and downtown Charleston are all real estate markets that thrive from her expertise.
Bishop understands that she is often the only local contact for her out-of-state clients. From help with finding babysitters to hairstylists, she is always willing to answer questions and provide guidance.
"The computer, internet and social media have changed the real estate market over the years, but, in the end, it is still about relationships between Realtor and client," said Bishop. "Relationships are how my whole business has been based."
Bishop definitely knows real estate. Her family has been in real estate since 1952, and her own personal experiences of moving nine times have helped her appreciate her clients' inevitable stress.
"Anyone interested in buying or selling a home should make sure they have a Realtor who can guide them, is working for them and knows their neighborhood and community," finished Bishop, who has a great command of the profession, lifelong experience and extensive community involvement. "I have been with Carolina One my whole career, and I feel like our marketing department and technology are the best in the area. Let us work for you."
For more information call 843-814-1622 of visit www.PamBishop.com.
By Stacy Domingo
Read More:
Pam Bishop Relating to Clients: Knows What Its Like to Move
For Pam Bishop Real Estate is Hereditary
Pam Bishop: A Career Realtor