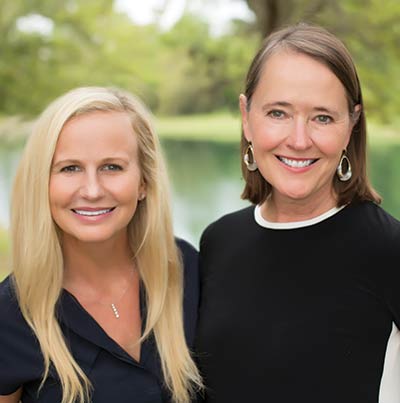 When did you decide to go into the business?
Reese – I felt called to become a Realtor in the spring of 2007. I was searching for a new career and realized that my heart for helping people through the transitions in their lives, as a pastor's wife, would make me well-suited for real estate.
Farrah – Growing up in a real estate family, I formed a love for the business. I would ride with my Dad looking at homes and walking land. I was a pro athlete in wakeboarding and water skiing. Once I retired, I moved back to Charleston and went into the mortgage business. After a few years I decided that it was time for me to work in real estate with my dad.
How do you find your passion?
Rees – My passion is serving others with my gift of encouragement. Life can be challenging at times, especially in relocating. We all need men and women of peace in our lives who speak words of truth and encouragement during stress. I have had those mentors and want to be one to those that I work with.
Farrah – I am passionate about faith, family and real estate. I believe in working hard to find my clients the right home or land. Forming long-lasting friendships through the process has been a plus. My Dad always taught me that it is not about the transaction, but the long-term relationships.
How do you practice supporting other women?
Rees – I have lunches and coffees with women God puts in front of me who need encouragement. They do not need to be looking for real estate. I often end our meetings with a prayer for them and for any burdens they may have shared. Prayer makes a difference. It can change circumstances, and it lifts people's spirits.
Read More:
Dawson Team's Farrah Balderson and Rees Johnston: Team Focus is Service