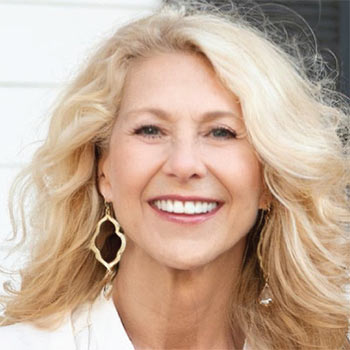 Having spent over 15 successful years building her reputation in Charleston as an experienced, tenacious and trustworthy real estate agent with Carolina One Real Estate, Suzie Smith knew she was ready to start planning the next chapter of her career. With a love of helping others, a desire to mentor and a drive to lead, Smith decided she was ready to build her own team. Thus, Suzie Smith and Associates was born.
The team consists of Smith herself and fellow sales associate Mackie Krawcheck Moore. Moore was born and raised in downtown Charleston and brings with her, according to Smith, a "wealth of knowledge regarding the downtown area and properties."
Office Administrator Melissa Stuckey has over 12 years of experience supporting real estate agents and is considered an invaluable member of the team as well. Smith credits Stuckey with having the "knowledge and experience of two people."
Smith relished the opportunity to help others advance their careers in the field and mentor a new generation of agents. The right time came for her to train new people and help clients in a profound way. She capitalized on it and hasn't looked back.
The team at Suzie Smith and Associates is ready to assist buyers and sellers reach their real estate goals. Their expert knowledge of Mount Pleasant, Sullivan's Island, Isle of Palms, Charleston and the surrounding areas gives them a distinct advantage, but, according to Smith, what really sets her team apart is their focus on their clients. Being 100% client-focused is a guiding principle for Suzie Smith and Associates.
"Our [objective] is to help you achieve your goal quickly and efficiently while getting you the best price possible," said Smith.
They recognize that every client and transaction is unique and requires personal attention throughout the process, from first look to closing. The team guides clients, from the first-time homebuyer to the seasoned investment property seeker. The goal is to make sure each transaction is a success from start to finish. In a competitive housing market like Charleston, where homes often have multiple offers on the day they're listed, having a responsive and customer-oriented agent can make all the difference.
With Charleston being a seller's market, Smith and Moore collaborate closely with their clients to prepare and stage properties. Their keen attention to detail, personal touch and knowledge of what today's homebuyers are looking for helps ensure sellers negotiate the best deal.
When asked what the future looks like for Suzie Smith and Associates, Smith relayed that adding more agents to the team within the next year is her goal.
"A strong group of women working together is a powerful force!" proclaimed Smith when speaking about her 'dream team' at Suzie Smith and Associates. "We are advocates and champions for our clients, and we truly go the extra mile to make sure they are completely satisfied when selling or purchasing a home. We are the names to know in local real estate."
For more information, please visit suziesmith.info, or call 843-475-0511.
By Sherry Whiting
Read More:
Suzie Smith: Love for Lowcountry Real Estate
Suzie Smith: Getting Her Clients the Home They Want