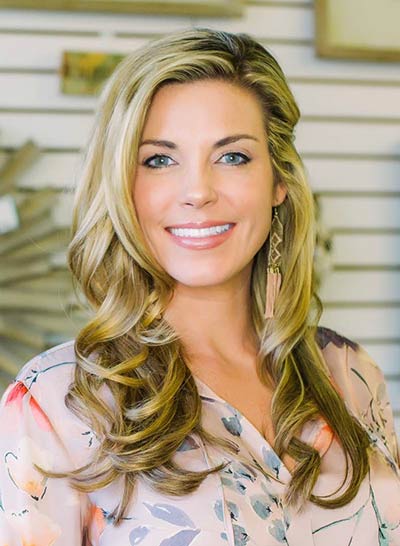 As Angie Balderson continues to expand Haven's Furniture & Home Decor, she remains true to her original mission to bring chic furniture to her customers at an unbeatable price. What started as a consignment shop has now blossomed into a quality furniture store attentive to what the community wants. With three locations spanning from Mount Pleasant to Summerville, more people are able to get their hands on pieces for any room in their home. Balderson knows what her customers are looking for and prides herself on the variety she offers in her stores, from starter to luxury furniture.
Throughout the pandemic, Haven's Furniture has only improved. Although demand for furniture is at an all-time high, the business is not struggling to keep up. Balderson explained that starting two years ago, she began buying all the furniture she could get her hands on to stock up their inventory. As a result, Haven's Furniture is now able to sell every piece directly off the floor, with warehouses stocked full and waiting to replace items. Without a wait, customers are leaving happier than ever.
Balderson said, "Every day, one of the stores gets new furniture. As soon as one thing goes out, something else goes in its place, so you do not have to wait."
With furniture constantly leaving the floor, Haven's is sure to look completely different from week to week, with whole new collections of high-quality items in every color and style imaginable filtering in. In addition to the pieces Balderson finds, she also sits down with customers to design exactly what they want if they do not see it in the store. She also meets with representatives regularly to custom design furniture she thinks her customers would love. With her interior decorating background, Balderson allows Haven's Furniture to be more than just a retail store — it's a one-stop shop for interior design advice and all the pieces needed to see your vision come to life.
Although it has experienced growth, Haven's Furniture maintains its family feel. One way they are accomplishing this is through Balderson's daughter's candle line, which will soon be carried in every Haven's Furniture location. After being named "Best Accessory Line in Mount Pleasant," the recycled glass candles are sure to appeal to the store's current customers. The candles also turn into a drinking glass once burned, allowing for an interactive experience and keepsake. Balderson is overjoyed to launch these candles in her stores so that her customers can get a glimpse of who she is beyond the furniture.
Read More:
Angie Balderson: A Leap of Faith and an Eye for Design
Chic Consignment: Haven's Furniture & Home Décor