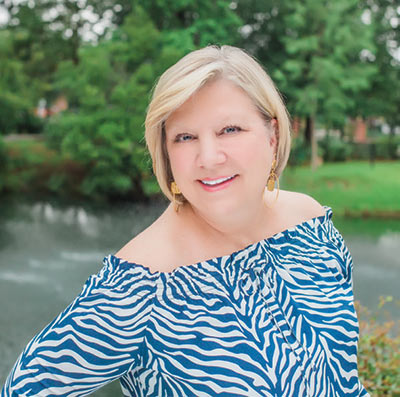 Every year, Tracey Wonnacott, owner of Lavender Hill Designs, travels to Europe – mainly England and France – to create a shop unlike others. Then, following the buying shows, she and her husband enjoy a getaway to the South of France, where they continue searching for unique items to fill her store's shelves.
Wonnacott hasn't faced any hurdles in the three-anda- half years here and is hopeful her daughter, Caralina, will take over the business when she retires — Caralina's already been instrumental in handling the social media and building the online store. Even through the lockdown, Wonnacott said business has remained successful.
She believes women are an asset to her business. "Women are generally more social than men. They have wider social circles. And, unlike men, they tend to talk among themselves about their treasured items. One woman might admire an unusual artisan piece and ask where the other found it. Word spreads, and all of a sudden we have new — and often repeat — customers," she explained.
Meanwhile, she said some men who come into the shop "often have that look of a deer caught in headlights.
"They may be ready to leave empty-handed when we ask if we can help them find that one-of-a-kind gift for their special someone. They often ask whether we gift-wrap, which we do, and that seals the deal.
"We put their gift in our signature bag, and, with a ribbon tied around the handle, we add sprigs of dried lavender. Everyone seems to like that, and the men are especially excited that we've taken all the work out of their hunt for the perfect gift," she said.
By Bill Farley
Read More:
Lavender Hill Designs, Where European Chic Meets Southern Style
Combining Her Passion for European Travel & Shopping with Her Love for Southern Style
Tracey Wonnacott of Lavender Hill Designs, Talent for Design & Business