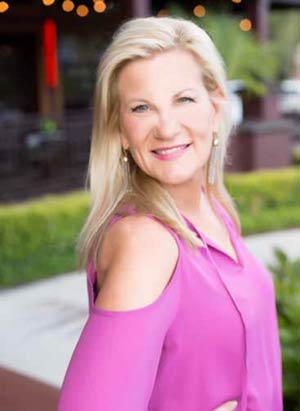 Right off Shem Creek on Coleman Boulevard sits a small conglomerate of children's clothing stores that have become a staple to the Mount Pleasant community. Those stores are The Ragamuffin Children's Boutique, Stride Rite Shoes and Radical Rags — all owned and operated by Windi McKeithan for the past 34 years.
McKeithan herself is a staple in the community — dressing children in the latest fashions and serving on the mayor's economic development advisory panel. She attributes much of the success of her business to the relationships she and her staff have maintained over the years.
"We know them and their children," she said. "Many have been coming here for generations, and we have watched their children grow up. It is such a blessing to have that sort of relationship with our customers."
And the selection of children's attire does not disappoint. Upon entering the stores, you are met with racks and racks of top-of-the-line name brands, many offered exclusively at McKeithan's stores. "That is from long-lasting relationships with these companies," she said.
Within Ragamuffin Children's Boutique, you'll find everything you need for newborns to size 7, from traditional smocked outfits to vibrant European-inspired wear. There's a wide selection of dresses and rompers for girls, and longalls and shortalls for boys. But, it's not all dress clothes. There's plenty of play clothes, including swimsuits. There's a dance shop as well.
Stride Rite Shoes, which is one of the few full-service shoe stores left in Mount Pleasant, is all about quality. The staff measure children's feet before fitting them and offer selections that suit their individual needs.
At Radical Rags, which is for kids ages 7 to 16, McKeithan said they have a hard time keeping the more popular items in stock. "For the boys, we can hardly keep our colored shorts, Polos, T-shirts and bathing suits in stock. Our rompers and soft pastel colorways have been in huge demand this year for girls."
The stores also offer accessories and gifts — even a new-mother gift registry. Plus, they can monogram pretty much anything. McKeithan's goal is to be a one-stop shop for her customers. Her staff specializes in coordinating families for photo shoots and events like holidays and vacations.
As a former junior-sportswear buyer, McKeithan bought Ragamuffin and Stride Rite at age 23 after one year of working as the buyer/manager. She saw the need for the older kids, so she opened Radical Rags.
McKeithan said that the 34 years she has spent owning the stores are years she wouldn't trade for the world, along with her love of being a mom. "There isn't anything I would rather be doing." she concluded.
By Theresa Stratford
Read More:
From Tiny to Teen: Ragamuffin Boutique and Beyond
Ragamuffin Children's Boutique: Known for its Expansive Collection & Knowledgeable Staff
Windi McKeithan – Over 30 Years
Windi McKeithan – Bought Two Mount Pleasant Children's Wear Shops