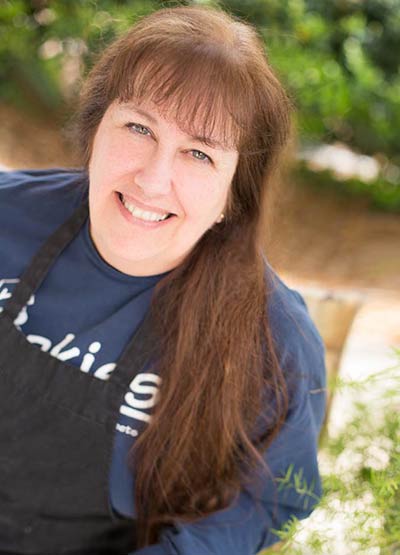 Mount Pleasant's sweetest neighborhood spot has expanded and will soon celebrate the one-year anniversary of its new location, Bakies at I'On, which opened Dec. 16, 2020.
Owner Gail Holdcraft has been mixing up sweet treats for many years — long before she ever opened the doors to the first Bakies location eight years ago. Over the years, Holdcraft and Bakies have become synonymous with special events in the Lowcountry, from business functions to weddings, holiday parties and special family milestones.
Holdcraft and team have served generations of families, starting with a child's first birthday cake to designing their wedding cake.
"Being a part of family traditions — from baby showers, christenings and birthdays to wedding cakes — only to start repeating the cycle is the best," she said. "Also, hearing from anyone — but especially a child — that all they want at their birthday party is Bakies' shortbread cookies — well, that's just the biggest compliment ever!"
From fresh breakfast treats, pastries and pecan bars for a morning snack to custom-designed shortbread cookies with hand-decorated designs or edible images for birthday parties, graduations and corporate events — whatever you choose, Bakies at I'On will not disappoint. The master bakers and cookie designers at Bakies have even designed special Citadel cookies to match the senior rings, Clemson Paws and USC Cocky Cookies.
"We love being a part of the I'On community and serving all of Mount Pleasant," said Holdcraft. "Our success is due to an incredible team and customers who continue to come to us to help them with their special days and family events. We consider all of our customers to be a part of the Bakies at I'On family!"
Her team is the heart of Bakies, Holdcraft added.
"Hannah, Michele, Hans, Anamaria and Linda are our main team, with a support team of Lisa, Tiney, Kirk, Beth, Suzanna, Sutton, Chloe, Susan and Apple," she said. "Anything we can bake that brings someone's idea or dream to a reality in the form of a cake or a cookie is what brings us joy."
Whether you are a Lowcountry local or visiting the area, you can trust the team of bakery pros at Bakies at I'On to prepare a beautiful and delicious sweet treat that you and your family or friends will admire and enjoy. And if you are going gluten-free, you don't have to deprive yourself. You can still enjoy a sweet treat from Bakies at I'On – there is a gluten-free option for everything on the menu.
Read More:
Bakies: A Landmark for Sweet Treats
Bakies Established, Iconic Local Bakery
Bakies: Custom Cakes Will Never Go Out of Style
Gail Holdcraft – Baking and Designing Cakes for Well Over 20 Years
Gail Holdcraft of Bakies, Custom Baking on Coleman
Gail Holdcraft & Bakies